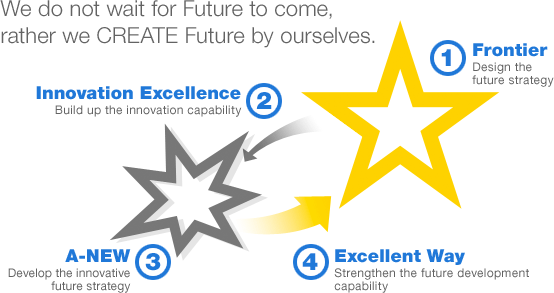 Intention of Future Management
To Design an 'Ideal (Corporate) Future Image' in order to affect the future is the objective of Future Management.
The origin of this image is a combination of company's specific information out of the vision & mission, strategy, technology, business unit, organization, process and human resource.

Realization of Future Management
FMIC holds a six solution menu to implement Future Management. We provide our consulting services and workshops with our solutions customized to each client's needs.